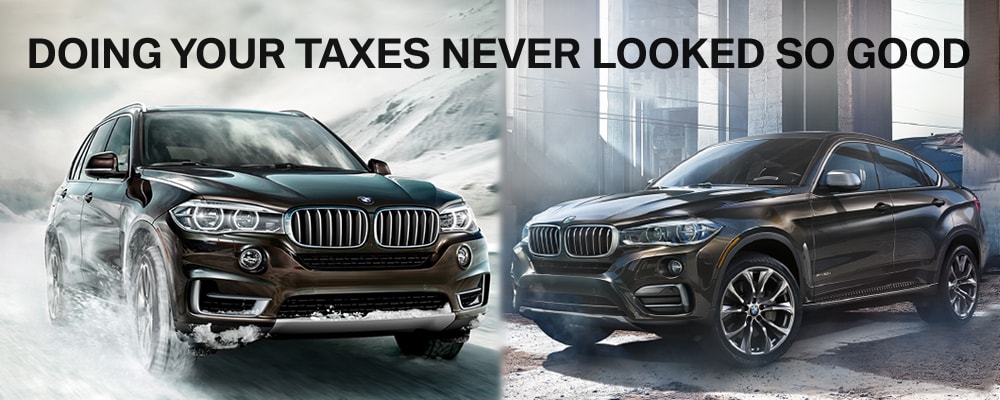 YOU MAY QUALIFY FOR BMW TAX BENEFITS
One of the hidden benefits of the X5 and X6 models is that there may be a significant tax deduction available to you if purchased for "business use". SUVs that have a gross vehicle weight greater than 6,000 lbs are categorized differently by the IRS than other luxury automobiles.
This means that:
Business owners that purchase an X5 or X6 may be eligible for an Immediate Tax Write-Off of up to $25,000 of the Purchase Price.


Furthermore, an additional Bonus Depreciation Tax Write-Off is also available for such NEW vehicles purchased and placed in service during 2017.
Here's How They may benefit you.....
X5 Purchase Price: $60,000 with 100% Business Use
Immediate tax depreciation write-off = $25,000.
Additional 50% bonus depreciation deduction ($60,000 - $25,000) X 50%) = 17,500.
1st year Depreciation Write-Off ($60,000 - $25,000 - $17,500) X 20%) = $3,500.
Potential total first year depreciation of $25,000 + $17,500 + $3,500 = $46,000.
As you can see that is a game changing savings. To qualify for this offer however, the X5 or X6 must be purchased (not leased) and must be used for at least 50% for business purposes.