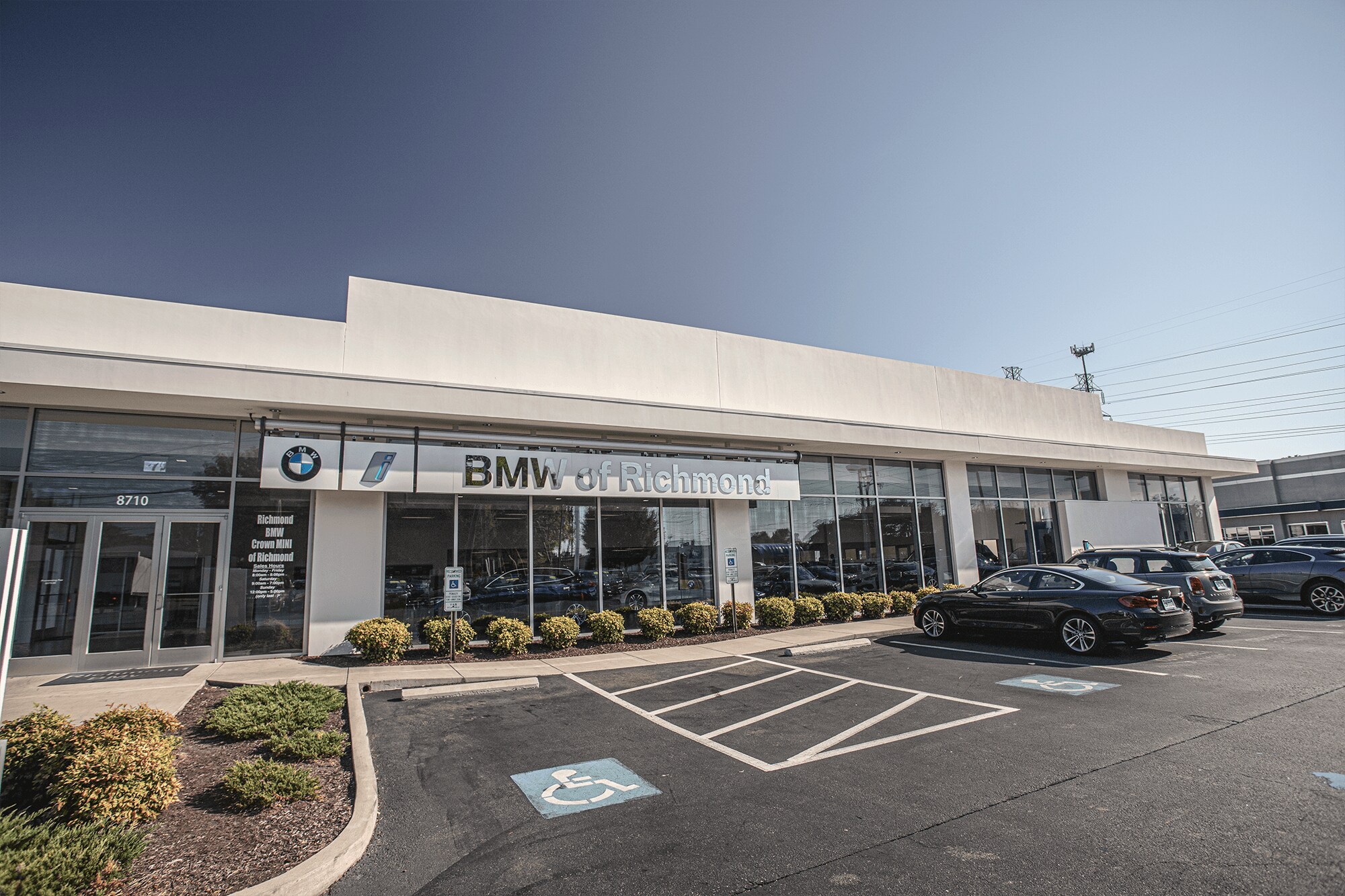 Directions from the North

If your coming from any of the cities north of the dealership such as Glen Allen, Fredericksburg, or Culpeper, your destination is fairly simple.
Head south on the I-95
Take Exit 83B to merge VA-73 W/E Parham Rd
Turn Right US-250 W/W Broad St
Destination on your left
Directions from the East

If you are East of us in cities such as Warsaw, Mechanicsville, or Williamsburg, you can hop on the freeway and follow these directions:
Head west on the US-360
Merge onto I-95 North via ramp onto I-64 W/I-95 N/Charlottesville/Washington
Take exit 45B for Woodman Rd S

Turn right on E Parham Rd

Turn right on US-250 W/W Broad St

Destination will be on the right 
Directions from the South

To find us from the Hopewell, Colonial Heights, Fort Lee, Petersburg follow the next steps.
Head north on I-95
Take 183C for U.S. 250 W/Broad St for Glenside Drive N
Merge onto US-250 W/W Broad St
Destinations is on your left
Directions from the West

Coming from cities such as Midlothian or Bon Air, you will want to start off by heading north on VA-288
Head 

north on VA-288

Take exit onto I-64 E toward I-295/Richmond

Take exit 181 for Parham Rd, turn left on N Parham
Turn left on Skipwith Rd
Turn left at Cross St.
Destination is on your right. 
Sales Hours
Monday

9:00 AM - 7:00 PM

Tuesday

9:00 AM - 7:00 PM

Wednesday

9:00 AM - 7:00 PM

Thursday

9:00 AM - 7:00 PM

Friday

9:00 AM - 7:00 PM

Saturday

9:00 AM - 6:00 PM

Sunday

9:00 AM - 6:00 PM
Service Hours
Monday

7:30 AM - 6:00 PM

Tuesday

7:30 AM - 6:00 PM

Wednesday

7:30 AM - 6:00 PM

Thursday

7:30 AM - 6:00 PM

Friday

7:30 AM - 6:00 PM

Saturday

8:00 AM - 5:00 PM

Sunday

Closed
Get Directions
* Indicates a required field
Contact Us Today
* Indicates a required field