The market for electric vehicles (EVs) is increasingly more competitive, and BMW is making a play for the top spot. BMW enthusiasts have been keep an eye on the new electric sedan, the i4, which is set to go into production in 2021. It may be a while before you see it on the streets, but BMW has already started to release details about its new vehicle. It is yet another model engineered in pursuit of the company's ambitious plan to launch 25 new electrified vehicles by 2023. The BMW i4 EV will be a fierce competitor for the Tesla Model 3.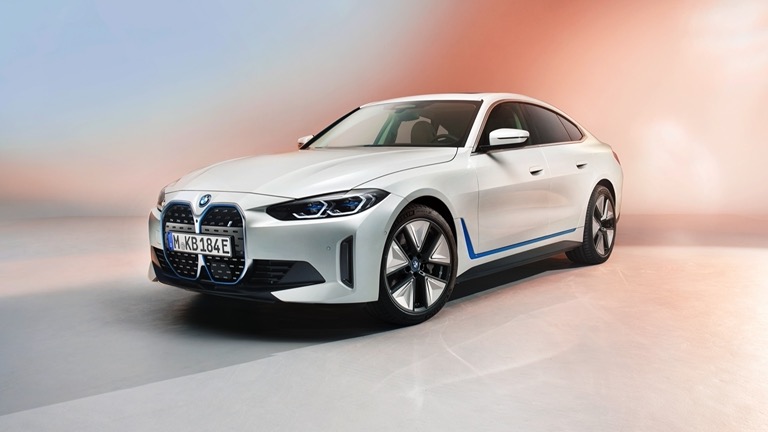 The i4 will be power by an 80-kilowatt-hour battery, which produces about 390 kilowatts. This amounts to about 530 horsepower. While it will be able to accelerate to 62 mph in only 4 seconds, the electrified sedan will have an electronically limited top speed of 120 mph, which is significantly less than the M8's top speed of 189 mph. The battery used to power the 2021 i4 will be BMW's new Generation 5 battery pack, which is significantly smaller than the Generation 3 and 4 battery packs currently occupying BMW's other electric vehicles. The new batteries are stronger and better at handling fast-charging situations. What does that mean? The i4 should be able to get an 80% charge in a little over 30 minutes on a 150-kW DC fast charger.
The total driving range is said to hover around 373 miles in European markets, but drivers in the US are looking at a range closer to 340 miles. Of course, this is only the beginning. According to Roadshow, there will be additional power and range levels available on this and other new models. Because the Generation 5 electric drive system is scalable at power outputs between 90 kW and 300 kW, the i4 will most likely have a two-motor, all-wheel-drive layout suited for its 530 hp. We are not expected to see the i4's design until the end of 2020, shortly before BMW will begin to build the vehicles at its Munch plant in 2021, set to arrive in the US later that year.