Minor Changes In Store for the BMW 2 Series for 2018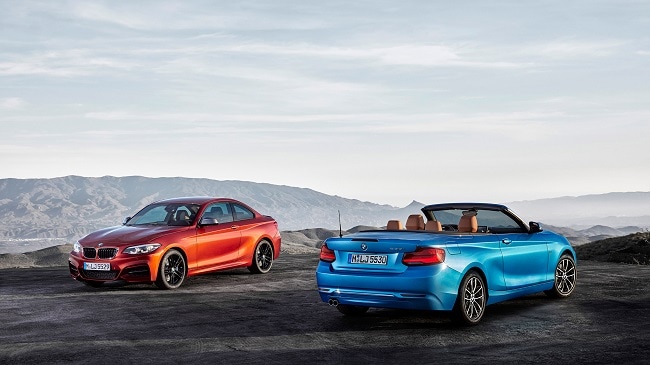 The biggest change is all 2018 BMW 2 series is the sharper look brought about by the revised front bumpers and full-LED headlights featuring a hexagonal shape for the signature BMW "angel eyes" daytime running lights. The grille was also enlarged to give the car a more aggressive look. The cars now have what BMW is calling LED "eyebrows" above the squared-off angel eyes. LED foglights are standard on the 230i. On top of this, buyers have more wheel patterns and exterior colors to choose from.
In 2017 the BMW 2 Series was gifted with a pair of all-new engines and two new sets of numerals that stray even further from their displacement-based roots. Those changes under the hood are joined in 2018 with a visual refresh inside and out. While the amendments are minor, it's enough to move the 2 Series coupe and convertible closer in line with other more recent Munich exports.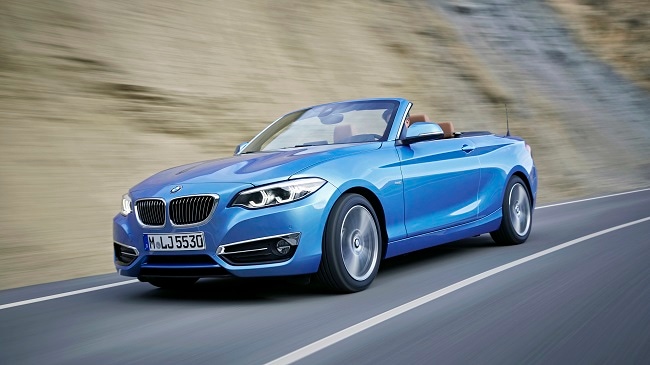 Three new colors have also been introduced- two shades of blue and a new orange - are complemented by four new optional wheel designs. Inside, the 2 Series gets an all-new instrument cluster and new materials on some of the touch points, but it's a very subtle change.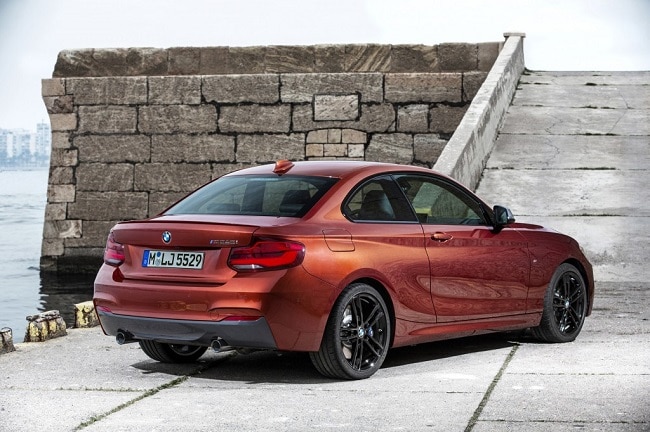 The rest of the car carries over essentially unchanged. In the US, the 2 Series is available as the 230i with a turbocharged inline-four making 248 horsepower and 258 lb-ft of torque and a M240i that turns out 335 hp and 369 lb-ft of torque. The latter will hit 60 mph in fewer than 5 seconds, with or with our BMW's xDrive all-wheel drive system.
Look for the updated 2 Series in our showroom later this summer.