Get the inside scoop on the new BMW iNext
BMW's next revolutionary car, expected to be unveiled in 2021 and dubbed iNext, was previewed last year with the Vision NEXT 100 concept
BMW's iNext, which is expected by 2021, will offer Level 4 automation that requires little to no human intervention, says BMW's global sales and marketing chief, Ian Robertson. But the vehicle will still have a steering wheel and most likely pedals.
Q: How different will the BMW iNext production car be from the Vision Next 100 concept?
A: Completely different. The Vision Next 100 is just that -- a vision vehicle that shows what we think might be technically possible over the next couple of decades.
Q:The Vision Next 100 concept shows what BMW thinks "might be technically possible."
Will the iNext offer Level 4 autonomous driving from the start?
A: It will, but how we deliver that in each market and every circumstance is dependent on many factors.
Q: Will the iNext still have a steering wheel and pedals?
A: There will be a steering wheel because we want our drivers to be able to choose whether to drive themselves or be driven autonomously. Aside from that, it will be an extremely brave decision to remove the pedals and the steering wheel when, inevitably, you might need them in certain circumstances. I think it's going to be a long time before the regulators are prepared to let cars that cannot be driven by a person onto the streets.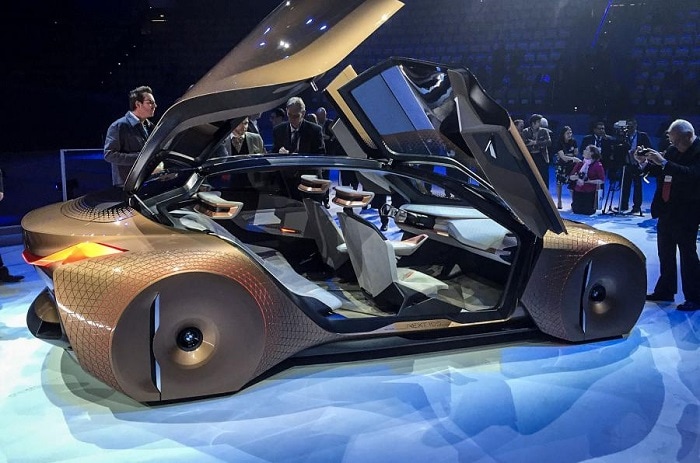 Q: Why would you need to reduce the size of the crash zone?
A: Physics will tell you that when there is a large mass of a combustion engine in front of you, you need to have a certain level of crash capability. But if you remove the mass, you don't need to leave as much space as you don't have to compensate for the engine moving backwards. Then you can have a shorter front, could move the axle position, avoid some of the crash zone and so on. Clearly there are all sorts of potential changes but they are for the midterm or even beyond.
Not yet ready for self driving vehicles? No problem, shop our
new
inventory here