The feedback and reviews we receive from our customers are invaluable because they're first-hand accounts of their experiences with us. The feedback lets us know what we're doing right and/or what areas of our business we can improve upon. We had a customer who described the positive and great experience they had with our team here at Richmond BMW, and we wanted to share their words of affirmation.
We recently received feedback from a customer on their experience in having their BMW 3 Series serviced. They highlighted a member of the service department team and provided an insightful testimonial.
All feedback is appreciated and welcomed so that we know how best to serve our customers. We truly appreciate the positive testimonials and reviews we receive from customers because we really do aim to build and maintain such lasting relationships. We can't speak enough of how much we appreciate the loyalty and positive comments!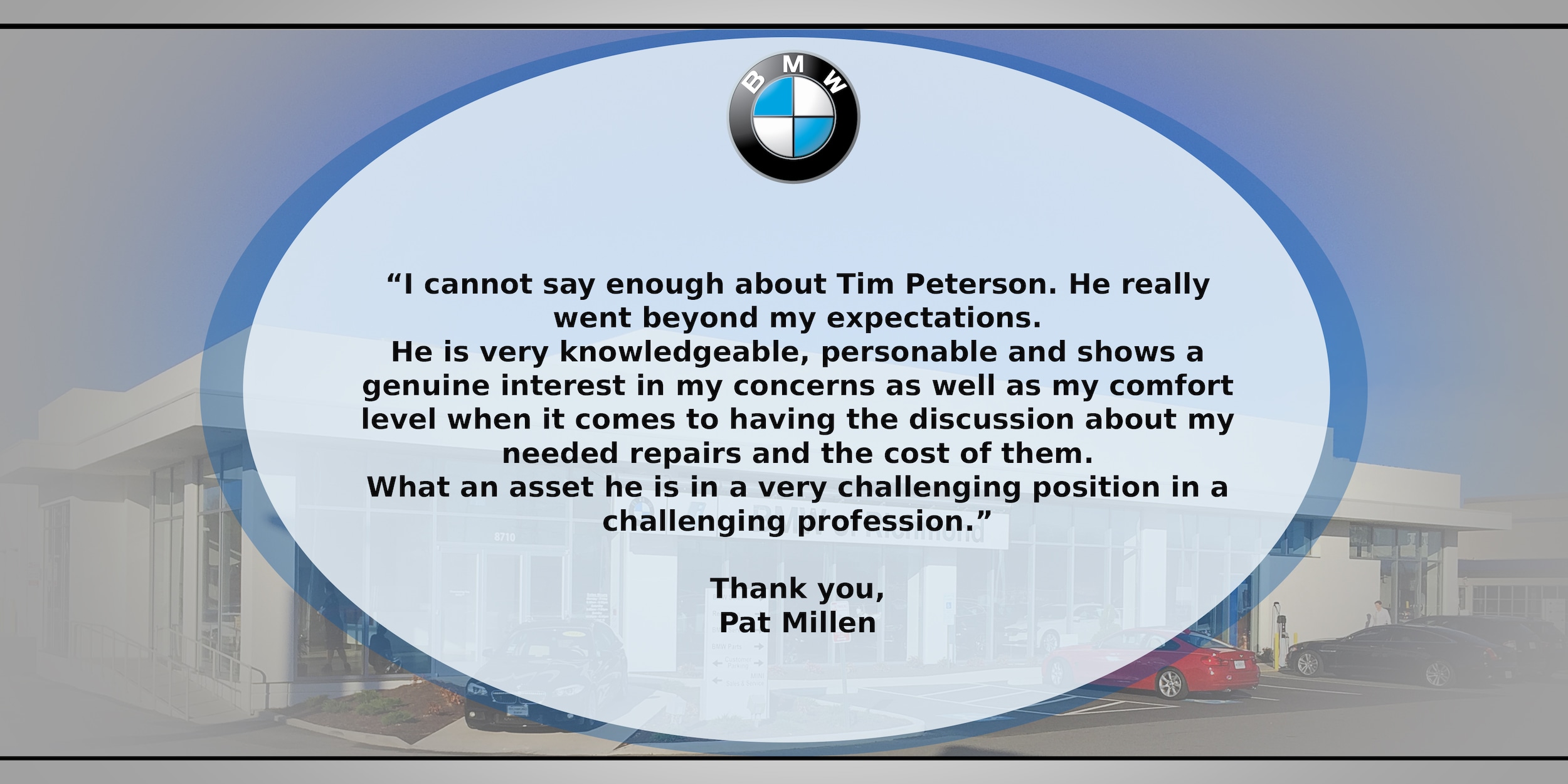 "I cannot say enough about Tim Peterson. He really went beyond my expectations.
He is very knowledgeable, personable and shows a genuine interest in my concerns as well as my comfort level when it comes to having the discussion about my needed repairs and the cost of them.
What an asset he is in a very challenging position in a challenging profession."
Thank you,
Pat Millen